Planned Maintenance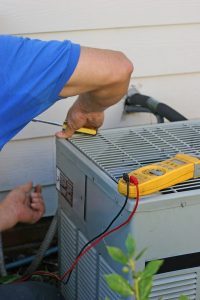 Did you know that your air conditioning unit runs approximately 1,600 hours per year and your heating system approximately 1,400 hours per year?

Relying on your heating and cooling system on a daily basis is something you don't really think about. It's similar to a car, your heating and cooling system requires routine maintenance to run efficiently, reliably and safely for the expected life of the system.
Maintenance on your heating and cooling system isn't something we really think about but it is often the cause of considerably high utility bills.
Annual maintenance services are key to ensuring the long and successful service life of your HVAC systems. No matter what type of heating or air conditioning system you own, you will benefit from these services, that's a guarantee!


Our annual Planned Maintenance Agreement is designed to give you the comfort and peace of mind that you deserve. It is more than just a maintenance agreement – it has been developed to create long-lasting relationships with you as our customer and to keep you comfortable indoors while saving you money on energy costs.


We can save you money! Greater efficiency means reduced operating costs!
Our Planned Maintenance Agreement is only $129/ year for one system, $69 each additional system. This will pay for itself in energy savings and equipment reliability!

Benefits include:
Thorough inspection to make sure your system is working safely

Greater operating efficiency will reduce your utility bill and extend the life of your equipment

Improve system capacity - making sure your system is doing all that it is capable of

Preserve your manufacturer's warranty rights

10% discount on replacement parts

One free service call per year

We will change your filters (standard filter sizes only)
Performed tasks:
Heat pump/Air conditioner
Check refrigerant operating pressures

Check compressor amp draw

Check condenser fan motor amp draw

Clean/check outdoor coil

Clean/check indoor coil (if accessible)

Inspect contactor

Check supply/ return differential

Verify function of defrost cycle

Clean condensate drain

Verify loop pressure (if geothermal)

Tighten electrical connections

Check start and run capacitors

Monitor reversing valve

Inspect unit wiring

Lubricate fan motor

Lubricate blower motor

Check fuses and breakers

Adjust thermostat calibration if needed
Gas/ propane furnace
Inspect heat exchanger

Check blower

Check/clean burners

Clean flame sensor

Clean condensate trap

Check flue connections

Verify operation of safety limits

Check thermocouple

Tighten electrical connections

Check for gas leaks inside the furnace

Lubricate blower motor

Check run capacitor

Adjust thermostat calibration if needed

Inspect unit wiring

Check fuses and breakers
Electric furnace
Verify proper function of heat strips

Check blower

Verify proper sequencer function

Verify operation of safety limits

Tighten electrical connections

Lubricate blower motor

Check run capacitor

Inspect unit wiring

Check fuses and breakers

Adjust thermostat calibration if needed
Just call and schedule your appointment to get started. (870) 425-HVAC
We also sell and install:
Carbon monoxide detectors

Germicidal UV lamps

High capacity air filters

UV Coil Purifiers

WiFi/Smart Thermostats